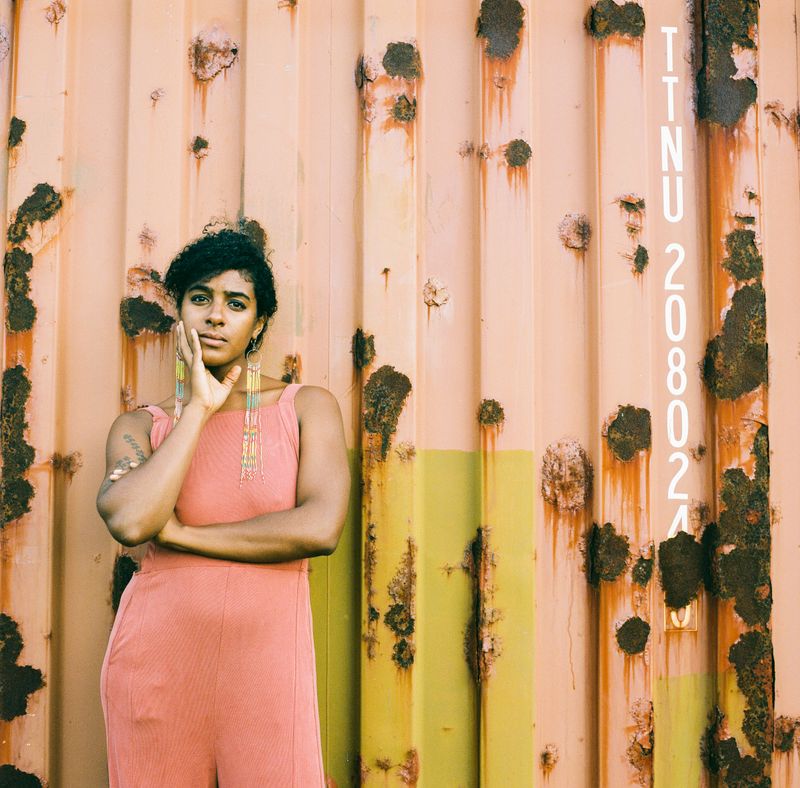 Leyla McCalla's "Capitalist Blues"
September 28, 2019 12am - October 27, 2019 10pm
An album release and special performance orchestrated in the MUSIC BOX VILLAGE!
Music Box Village neighbors and contributors Leyla McCalla and Jimmy Horn (King James and the Special Men) to present a unique portrait of modern day society in a not-so-modern city.
Songwriter and multi-instrumentalist Leyla McCalla's third solo record reflects upon life in our current political climate where many of the issues are economic, but rarely simply financial. It's a compelling new look at life inside the complexities of modern society in a not-so-modern city, bringing all of the celebration and strife that New Orleans embodies into its depiction. McCalla and producer Jimmy Horn (King James and the Special Men) draw influences from across the Louisiana's musical landscape--jazz, zydeco, R&B, Haitian ra ra--delivering a lively and soulful record that features an array of local talents.
The sounds and sentiments of Capitalist Blues feel as uniquely borne of New Orleans as the musical architecture of the Music Box Village. Here, salvage is spun into instruments of wonder and possibility. Together with the creative team at New Orleans Airlift, McCalla and Horn will expand and re-imagine Capitalist Blues to integrate the sonic sculptures into their performance. Airlift is excited to bring this work to life in the Music Box Village, an even smaller microcosm of the town they share, with the help of their bandmates and friends.
Special guests who appeared on the recording will be joining McCalla's band in the Music Box Village, including gospel and soul mavens Topsy Chapman & Solid Harmony, master Haitian drummer Fan Fan, and many of the members of Horn's own King James & the Special Men. This performance will also be McCalla's official album release party in New Orleans. Join us for two sets full of deeply resonant lyrics , dance rhythms from the Caribbean diaspora, and the imaginative sounds of the Music Box Village.
"As you may guess from the title of her third solo album, Leyla McCalla tackles social and economic issues pretty directly on The Capitalist Blues. The multi-instrumentalist and Carolina Chocolate Drops alumna sings about everything from injustice and poverty to her daughter's experience with elevated levels of lead. And although the topics are heavy, the music is danceable — a treatment informed by the troubadour traditions of McCalla's Haitian roots and the Cajun and Zydeco traditions of her adopted home in New Orleans." - NPR's World Cafe
ABOUT NEW ORLEANS AIRLIFT & THE MUSIC BOX VILLAGE
New Orleans Airlift is an artist-driven organization established in 2009, whose mission is to collaborate to inspire wonder, connect communities, and foster opportunities through the creation of experimental public artworks. Its flagship project, the Music Box Village, is a permanent installation of "musical architecture" that serves as a one-of-a-kind site for collaboration between New Orleans artists and artists across the world. More than a venue, the Music Box Village is an engine of possibilities, and a mechanism for growth as performers stretch their capabilities through creative residency.
Event Date: Friday, October 25, 2019 - Two Shows!
First Set: 6:00pm Doors, 6:30pm Show
Second Set: 8:00pm Doors, 8:30pm Show
General Admission $20 Early / $25 ADV / $30 Door
Advance Tickets and More Info: musicboxvillage.com