Education Programs
New Orleans Airlift is an artist-run organization that forges connections between people, ideas, and cultures through collaborative artworks. Founded in 2009, our collaborative, multidisciplinary works provide access to art for diverse populations, increase opportunity for regional culture-makers, and foster cross-pollination among disparate cultures in New Orleans and beyond. We envision a world in which relationships and community exchanges are guided by imagination and understanding.
Music and Art Education programming at the Music Box Village is one of the many ways Airlift works to fulfill our mission.
Our flagship project, the Music Box Village, is our one-of-a-kind, interactive sonic sculpture garden situation in the Bywater neighborhood. It consists of 15+ installations of 'musical architecture' and gives rise to multidisciplinary lessons in art, design, music, STEM, fabrication, and more.
We host music and art field trips at our site throughout the year, working with teachers to determine class-specific learning goals. Customizable project-based opportunities with our collaborating artists & installations are also available. We run a Creative Industries Internship program for youth 17-24 and teach welding and fabrication workshops and studio classes and camps are offered seasonally in conjunction with our various community partners.
Whether you're looking for a one time visit to explore, play and make noise in our 'musical architecture' or want to discuss a project-based program for your class, we want to hear from New Orleans teachers.
Contact Director of Public Programs Eliza McDermott at eliza@neworleansairlift.org to learn more or arrange a program for your group.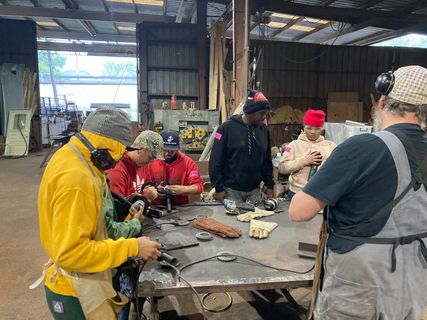 4 Week Welding Classes for High Schools
High Schools interested in fabrication studio classes at the Music Box Village should contact Airlift's Director of Public Programs, Eliza McDermott at eliza@neworleansairlift.org to inquire.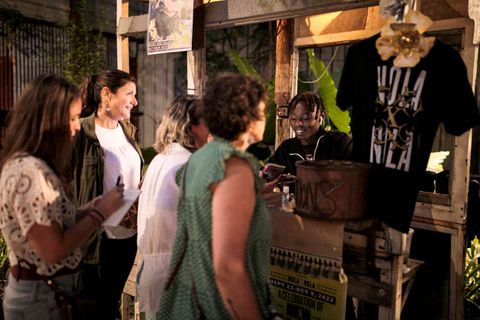 Creative Industries Internship Program
Youth and young adults interested in New Orleans arts & culture (ages 17-24) are invited to join our team through this paid internship program. Seasonal positions offer hands-on training in music and art event production. Interested in applying for the program? Send your resume to Eliza McDermott, Director of Public Programs, eliza@neworleansairlift.org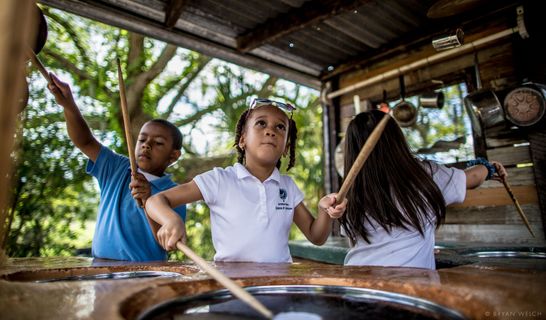 Early Childhood Enrichment
Pre-K through 2nd Grade
Field Trip
Our teaching artists guide your young learners through our interactive art site prompting observation and exploration. These one-of-a-kind experiences cultivate a sense of wonder and curiosity through discovery-oriented lessons.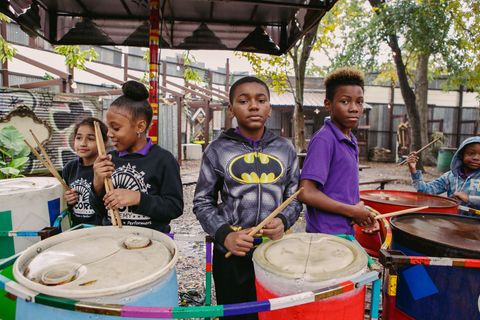 Creative Process / Art-Focused
1st Grade through 12th Grade
Field Trip or Project-Based
These experiential learning programs encourage students to engage deeper with creative practice across various art disciplines, including: drawing, painting, design, music, performance art, fabrication, etc. These programs encourage collaborative group work.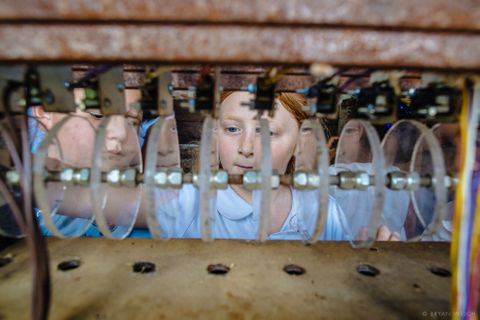 Fabrication
6th grade through 10th Grade
Field Trip or Project-Based
Our fabrication staff and teaching artists teach field trips and facilitate short-term fabrication projects that emphasize Science, Technology, Engineering, Art, and Math and skills. Explore the intersection of art and science.