DELPHINE
ARTISTS: Swoon (NY) and Darryl Reeves (nola) • YEAR: 2014 ORIGINAL • LOCATION: The Music Box Roving Village: City Park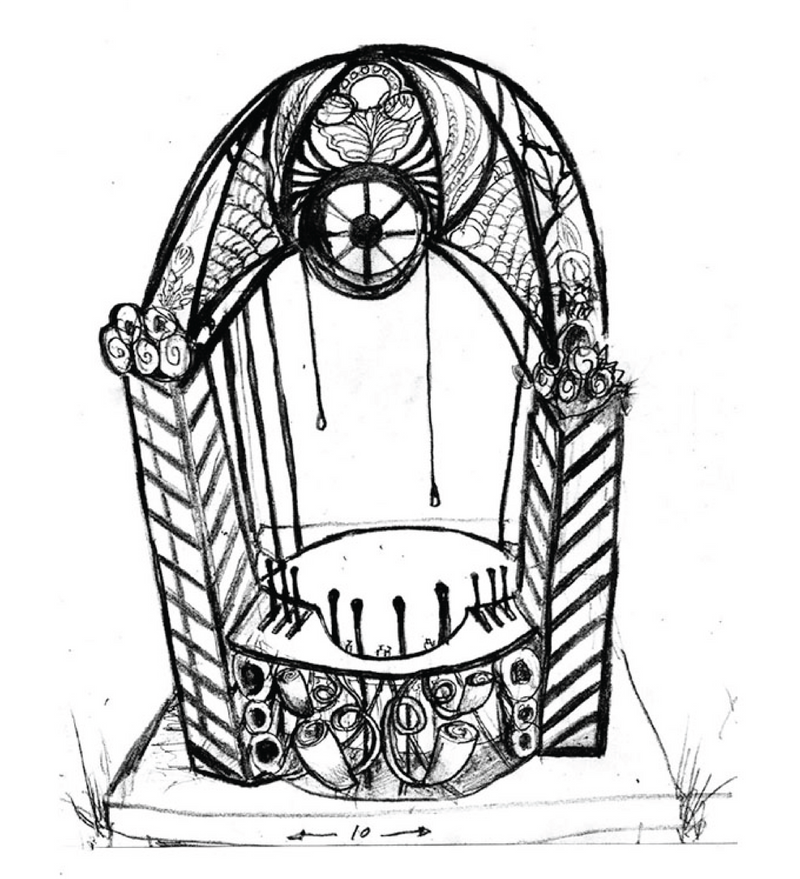 Named after the grandmother of Master Blacksmith Darryl Reeves, this house brings a new Orleans craftsmen and a world famous artist, Swoon, into collaboration. The music box project has always wanted to incorporate the building trades and the people who still know how to do them into this project that honors new Orleans' architectural history.
Swoon designed the overall shape of the structure. Its domed roof turns her well known paper cut out style (as seen on the music box fence) into a copper cupola. Darryl brought the idea of a musical balcony and all balcony pieces are his design made in his black smith shop.
In house tech director,Taylor Shepherd, helped Darryl realize the compressor system needed to power his horn and whistle based balcony. Soon a Kansas city based artist named Mark Southerland will add some additional sculptural horn instrumentation that will climb the columns like a vine. The idea that new interventions can always happen to these living artworks is part of the DNA of the project.