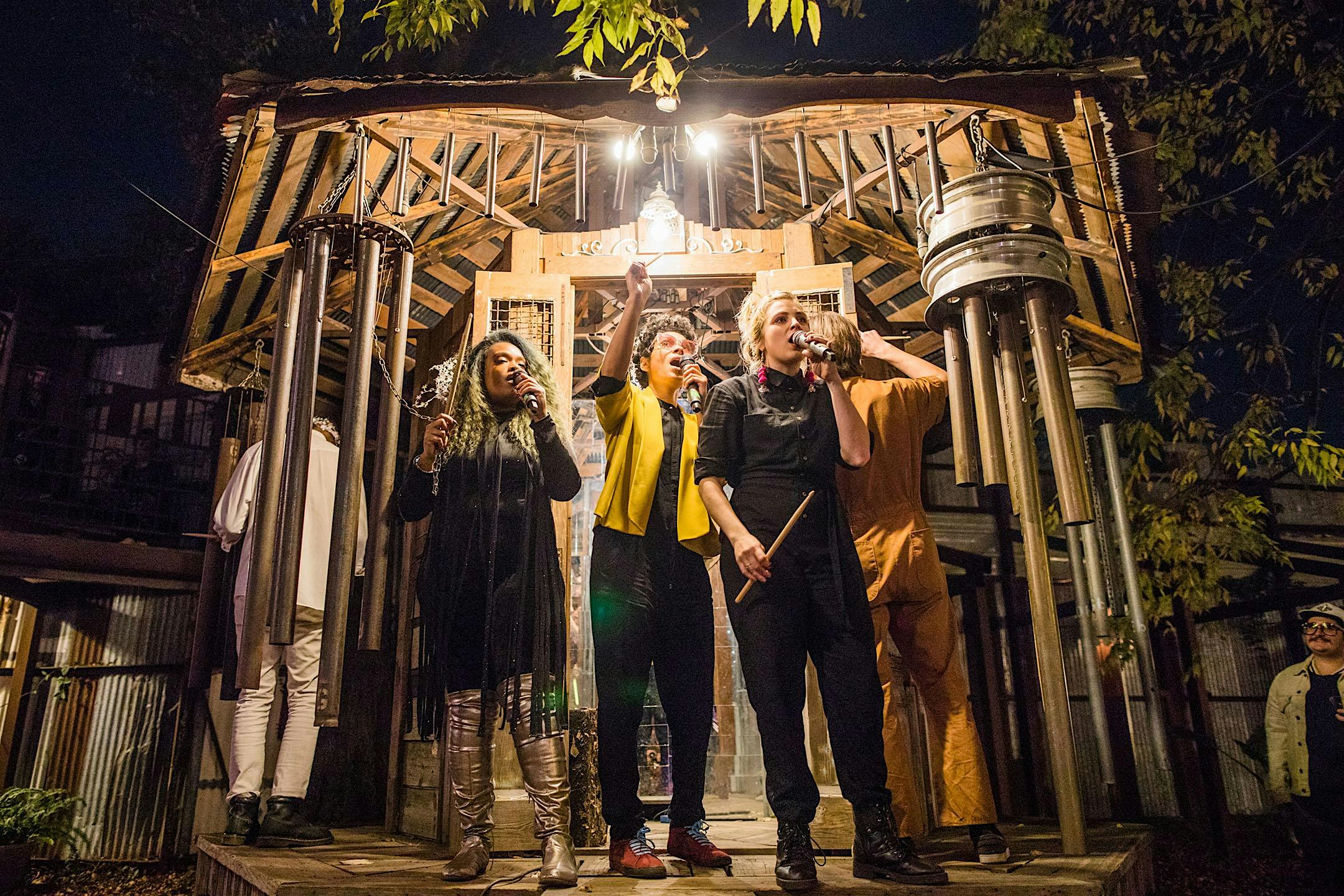 Music Box Village
7:00pm
$20–$40
Twilight Serenade with GIVERS & People Museum!
VIP DOORS 6:30PM
GA DOORS 7:00PM
PERFORMANCE 8:00PM
Our 2019 performance series led by Tif "Teddy" Lamson gets a Jazz Fest upgrade with special appearances by GIVERS and People Museum!
Led by GIVERS frontwoman and frequent Airlift collaborator, Tif "Teddy"Lamson, Twilight Serenade is a one-of-a-kind performance experience showcasing the sonic breadth of the Music Box Village through original songs, improvisational jams, and a few familiar tunes turned upside down. Our Jazz Fest event includes Lamson's bandmates in GIVERS, as well as local electro-pop group People Museum, led by Jeremy Phipps (a 2019 Twilight Serenade cast member) and Claire Givens.
Rounding out the ensemble is a super-group of local artists from our 2019 series including Andrew Campanelli (The Revivalists), Julie Odell, Free Feral, and Ben Polcer.
Don't miss this opportunity to see the Music Box Village brought to life by some of the artists that know it best!
VIP UPGRADE includes early entry (6:30PM), VIP Lounge with cash bar open throughout the event, dedicated viewing area, and a framed art poster. Upgrade does not include admission and should be purchased in tandem with a ticket.