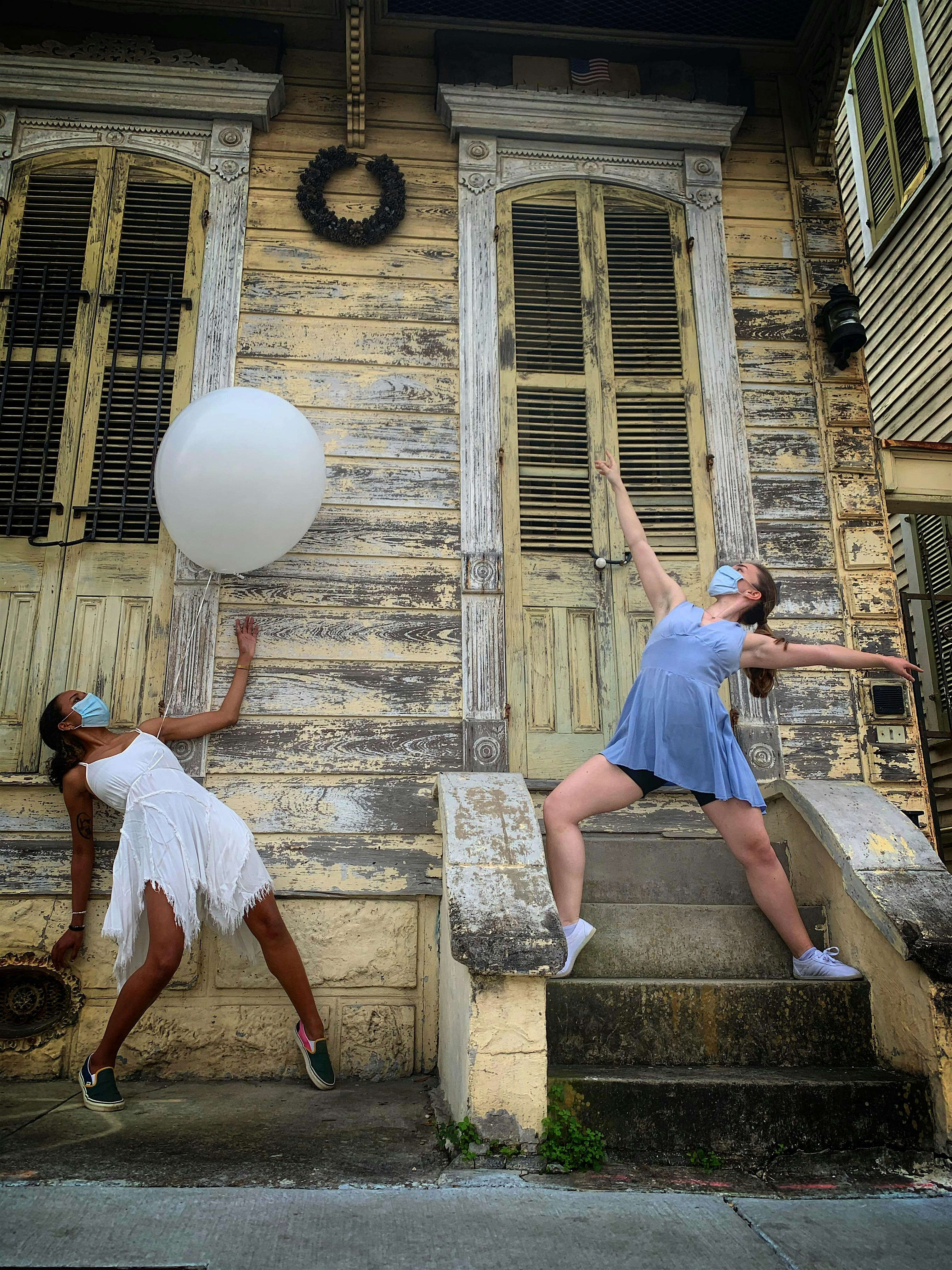 Music Box Village
6:00pm
US$15–US$90
The Body Remembers (Saturday 6PM)
Guests must wear a face covering and comply with social distancing measures while onsite. Per city guidelines, all guests ages 2+ must have a ticket.
5:30PM DOORS
6:00PM PERFORMANCE
Newcomb Dance Company, Department of Theatre and Dance at Tulane University in partnership with New Orleans Airlift present The Body Remembers; A collection of site-specific dances by Leslie Scott and Diogo De Lima to be performed at Music Box Village.
This show will feature three separate contemporary dance pieces choreographed by Leslie Scott and Diogo De Lima paired with spoken word pieces by Kelly Harris-DeBerry and original live music performed on the musical architecture of the Music Box Village. Each dance piece offers an exciting and moving exploration on themes of absence in New Orleans during our pandemic reality, strength and overcoming adversity, memory, healing and ritual. Musicians Neal Todten and Logan Schutts will craft sonic landscapes using the one-of-a-kind "musical houses" that comprise the Music Box Village, adding great dimension to the visuals with their live accompaniment.
The performance also features Kelly Harris-DeBerry's new poem, "The Body Never Forgets". Harris- DeBerry is a New Orleans poet, writer and teacher whose poetic talents have been nationally recognized several times over and her works for this show are sure to be a touching and thoughtful highlight of the performance! Soulful and exciting, The Body Remembers will be the perfect return to attending live art performances and welcome summer to New Orleans!